We are air taxi company that offers scheduled as well as charter flights and transports both passengers and cargo in Suriname and the Caribbean. Our customer-friendly service and our effective processing of reservations and cargo as well as our options for scheduled and charter flights generate an increasing number of flights each year as well as a growing fleet consisting of various types of aircrafts. Blue Wing Airlines known for its triple bottom line approach that takes into account the carrier's performance and productivity, the importance of its People of the indigenous and maroons' communities it serves, and its commitment to efficiency and protection of Suriname fauna and wildlife. From our first flights in 2003, Blue Wing Airlines has developed itself to such quality level that it has been able to acquire a unique position within Surinamese aviation. To maintain this this level of quality, the company has an expert team that undergoes continuous training. Blue Wing Airlines is specialized in fast and effective flight connections within Suriname and the Caribbean.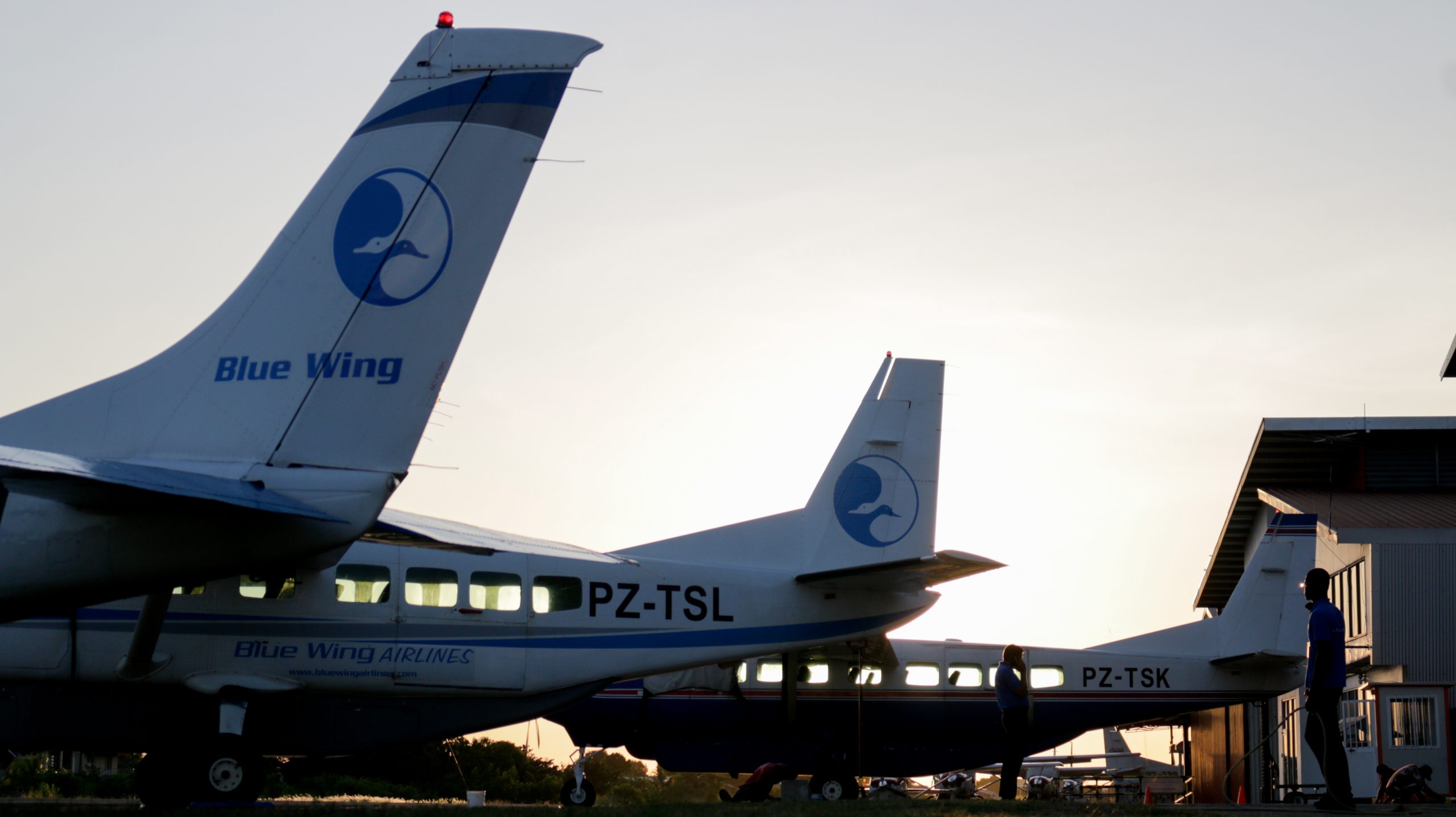 Mission
Blue Wing Airlines is the first choice for traveling public offering high quality of service that undertake aviation activities in a socially responsible manner.
Vision
To be the preferred domestic airline in Suriname with a reliable and pleasant travel experience
Values
As Blue Wing Airlines employees we are flexible, passionate, innovative, responsible & focused on safety.